Follow me on Twitter @Matthew_Coyte
Listen to The Nosebleeds Podcast
---
Okay, so how's everybody doing?
Because just one week into the NHL season, there's already an Everest-sized mountain of storylines to dive into.
The most obvious takeaway thus far? The Condensed Schedule.
Maybe don't ask Jakub Voracek about it, but the condensed season has already proven to be affecting the season. From teams already turning to their backup goalies to surprising players popping off early, there's no shortage of storylines to follow.
Leaning on backup goalies (already)
The clearest example I can think of so far is how the Habs have already given a game to Jake Allen, just three games into the season, a 3-1 win over the Edmonton Oilers. Now that's not to say Allen played badly or isn't worthy of starts. He stopped 25-of-26 and got the dub. It's more about how it offers some insight into how teams might elect to play this season.
There aren't many teams in the league that can trust both their goalies to win games. Those without that support will have to make difficult choices come week 9-12 of the season. Do you play the starter, even though they're tired? Or do you roll the dice and let a sub-par backup start and risk losing on valuable points?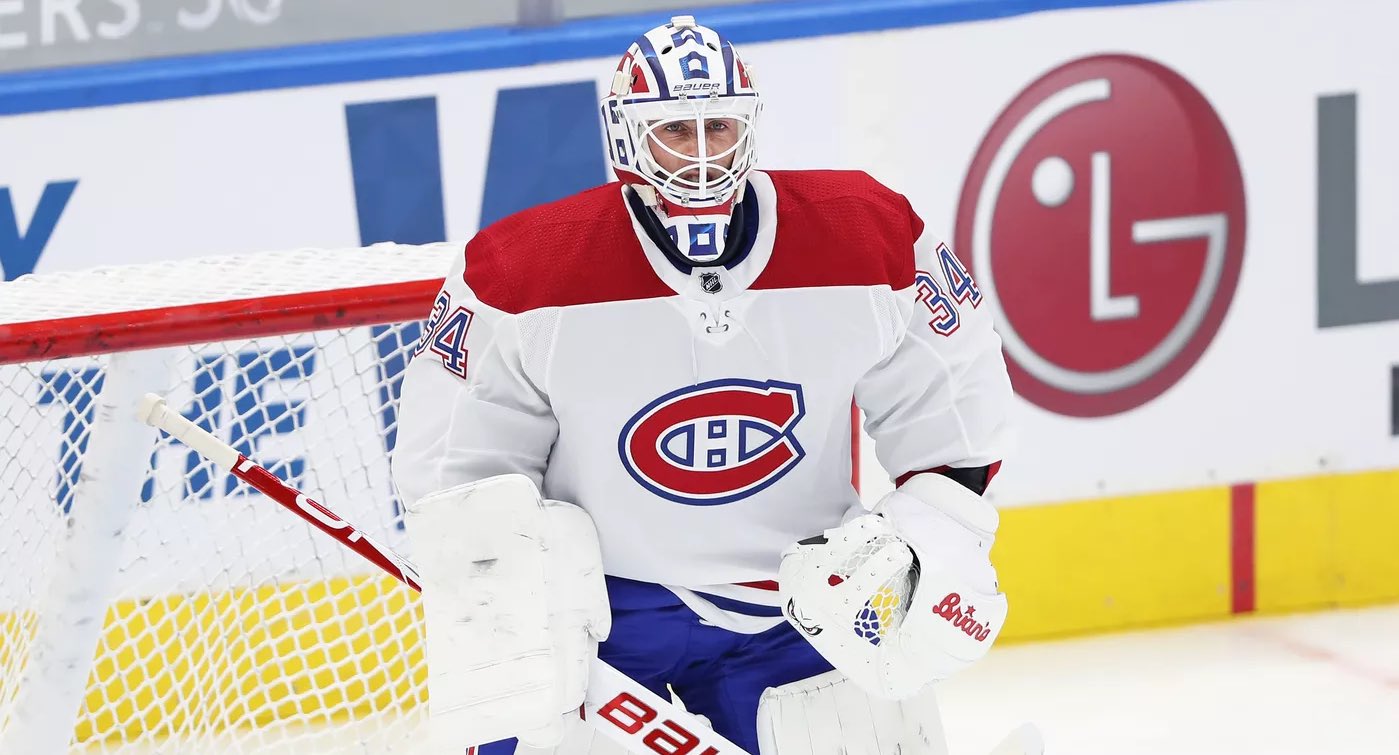 Teams like Winnipeg, Florida, St. Louis and Tampa will have to make those choices. That leaves teams like Montreal who acquired reliable backup tendies, or 1a/1b teams like Colorado, Boston and Vegas.
My theory was that teams would ride their starters to secure as many points as possible early in the season. So far, teams seem to be leaning towards keeping guys rested for vital games.
Surprising players
The shortened season offers a lot of opportunity for players, especially taxi squad-bubble guys who will get the chance to sub in for players either due to COVID-19 issues or load management. But for guys looking to prove themselves, this season is a double-edged sword. Fewer games mean less runway to get going. But if they perform, teams will be thankful that they took risks with these guys.
Here are a few players that have surprised early in the season.
Bobby Ryan – 4G – 0A – 4 Pts
The Bobby Ryan Experience is in full-force in Detroit, and it's just a great feel-good story.
As of writing this, Ryan is tied for the goal-scoring lead in the league. Will that be the case in four weeks? Unlikely, but Ryan seems to found some of that Anaheim magic with the Red Wings. Insert an "Everyone liked that meme" below.
Jack Hughes – 2G – 4A – 6 Pts
The 2019 First Overall pick is finally discovering his potential. Just a few games into the season, Hughes looks infinitely more confident on the puck and in the offensive zone. His advanced stats back the eye test as well. The bottom line is that the Devils are a better team with an exciting Hughes zipping down the ice.
Nick Suzuki – 1G – 4A – 5 Pts
That Max Pacioretty trade looks better by the day for Montreal. Tomas Tatar is still one of the team's most dangerous offensive weapons, but the real prize is turning out to be Suzuki, who has been dynamite to start this 2021 season. The Habs spent the last decade searching for a big #1 centre, and here com- wait, the NHL has Suzuki listed at 5'11", 208 lbs? Huh. Well, either way, Suzuki has established himself as the team's top centre.
While many have been optimistic about Suzuki's development going into the season, few expected this level of play from the 2017 draft pick.
Keith Yandle and Florida Panthers Drammaaaaa
Keith Yandle seems to have fallen out of favour in Florida.
After the Panthers more or less threatened to end Yandle's Iron Man streak to start the season, it's clear that there's a divide between the two parties. GM Bill Zito is looking to build this team in his image. Given this situation, Yandle and his $6.35 million cap hit and NMC don't seem to be part of that plan.
Yandle's agent took to the media to defend his client with what is likely the truth: That the Panthers are trying to get Yandle to waive his NMC so that they can swap him for assets.
The official statement on this from the Panthers is that coach Joel Quenneville cited the need to evaluate the team's young defensemen. Details are still sketchy, but it seems like the Panthers' locker room rallied around Yandle and made it clear to the organization that they want him in the lineup.
And that was that. Yandle suited up for the first game of the season and promptly took the opportunity to score his 100th career goal. In 2 games this season, Yandle has 3 points.
More importantly though, drammmmaaaaaaaa. Team feuds are always exciting to watch. For a guy like Yandle, who is not going to sit down and take it, they get even more exciting.
Yandle might still decide to waive his NMC, but now teams know that they are trying to move him, which reduces his value. Keep an eye on the Panthers this trade deadline.
Puck Gate? Kind of?
To make a long story short, the data-tracking pucks that the NHL put into play this season are not doing well. Some players complained about their quality.
Implementing new data is always difficult, so speed bumps like this are to be expected. New versions of the pucks will be put into play shortly according to the league.
If you want more details, check out this ESPN article.
---